VENTUS AUTOWORKS PROMOTIONS
Save with our custom aero deals
Side Splitters | Front Splitter | Rear Diffuser
Ventus Autoworks has provided to you the following coupon codes to use at checkout which will save you money on your purchase.
These are standard discounts we offer.
Save BIG! With our Full Aero Kit promotion
Take 10% OFF your order when you purchase any of our Front Splitters+Side Splitters+Rear Diffuser/ or Rear Spats
Use promo code "aerokit" at checkout to receive 10% OFF your order!
*ALL products must be for the same shipping address*
*This coupon CANNOT be use for any other products/configurations*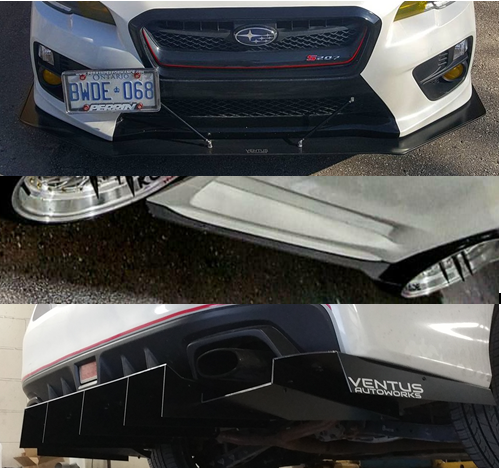 5% OFF Front+Side Splitter Combo!
Receive 5% OFF when purchasing a Front+Side Splitter for your vehicle.
Use promo code "5OFFcombo" at checkout to apply your discount!
*ALL products must be for the same shipping address*